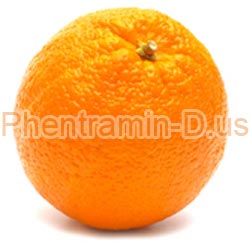 Weight loss continues to be one of the most hotly discussed topics all over the globe. The many problems associated with obesity, and the need to look good, are some of the reasons why weight loss is given so much importance. And, because so many people struggle with losing weight, there are a lot of diets, weight loss products, and slim-down strategies that everyone is talking about all the time.
Among the agents that people are using for weight loss currently is Vitamin C. That's right, the vitamin that is primarily known for its ability to support your immune system can also help you slim down!
What are vitamin C's weight loss powers? Continue reading for a bit of information that will shed light on this interesting topic.
Vitamin C's Weight Loss Powers
What Is Vitamin C?
Before we dive into vitamin C's weight loss powers, let's cover a bit of background information on this vital nutrient.
Also known as ascorbic acid, this vitamin is an essential nutrient to both humans and animals. The animals that are likely to benefit from Vitamin C are primate species, a few mammal species, fish, and birds. Unlike many mammals, humans cannot create their own vitamin C, so it is necessary to obtain it from different dietary sources and supplements.
An Introduction to Vitamin C's Weight Loss Powers
Vitamin C is a vitamin that's known to help in weight loss in people with excessive fat. According to researchers, people can lose weight if they include fresh fruits, including citrus fruits, and vegetables in their diet, as these foods have high vitamin C content.
Some of the different types of fruits and veggies that contain vitamin C are:
Tomato
Orange
Sweet red peppers
Kiwi
Broccoli
Strawberries
Grapefruit
More About the Research into Vitamin C's Weight Loss Powers
A study that was undertaken by different researchers also supports vitamin C's weight loss powers.
The research reveals that people who consume sufficient amounts of vitamin C have the ability to oxidize about 30% more fat when undertaking moderate exercises than people who take it in small amounts.
Additionally, when there is little vitamin C in the bloodstream, there has been evidence that it's linked with an increase in waist measurements and body fat as well. This is because the vitamin C in the bloodstream is directly associated with the process of fat oxidation.
Also, vitamin C is an essential factor in the biosynthesis of small protein-like molecules that are called carnitine. The carnitine works in shuttling the fat molecules to where the fax oxidation occurs, in the tissue cells. When the cells lack access to the fat molecules, people feel fatigued because the energy metabolism is affected. The fat also tends to add up in the tissues when these carnitine concentrations are lowered and this leads to subsequent increase in weight. To avoid this, consume a lot of vitamin C from produce and supplements.
Taking Advantage of Vitamin C's Weight Loss Powers: How Much Do You Need?
It is recommended that adult males who are 19 years and above take about 90 mg of vitamin C in a day and females of the same age take 75 mg in a day.
Vitamin C tablets can help people who have a deficiency, or those who aren't able to get enough from diet alone. Some of the good attributes associated with Vitamin C tablets are they are not too concentrated, are given in the correct amount, and are locally obtainable.
Around 38% of women and 40% of men who are older than 19 years have insufficient levels of vitamin C in the bloodstream. However, it is advisable to seek the advice of a physician before one begins to take the pills.
Beyond Vitamin C: Other Nutrients That Support Weight Loss
Vitamin C can support your health in various ways, and it can help you achieve your weight loss efforts when you are getting enough of it. But, did you know that there are other minerals and vitamins that can also help you shed unwanted pounds?
According to Medical News Today, the following nutrients can help increase metabolism to make your weight loss journey a little easier:
B vitamins (these include thiamine, riboflavin, niacin, pantothenic acid, folate, biotin, B6, and B12)
Vitamin D
Iron
Calcium
Magnesium
As you can see, vitamin C is a good place to start, but if you want to be sure that you can lose weight as quickly and easily as possible, getting a wide range of nutrients from your daily diet is important. You can get all of these vitamins and minerals from nutritious, natural foods that are low in calories and high in fiber, such as fruits, vegetables, whole grains, legumes, beans, seeds, nuts, and more. This means you don't have to worry at all about being bored by your meal plans!
Need More Guidance? Talk to Your Doctor!
Now that you know a bit about vitamin C's weight loss powers, if you want to learn more, or you are ready to add this nutrient to your slim-down plan, consider talking to your doctor. He or she can guide you in the right direction, based on your current health and weight loss needs. That way, you can determine how much vitamin C you should be aiming to get through diet and supplementation every day.