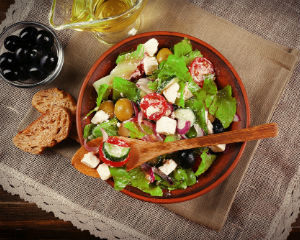 Whether you're trying to eat a more healthful diet or whether you're a committed vegan, knowing the right plant protein sources can help you to be sure you're eating properly for your nutritional needs.
Many people who try to cut back on the amount of animal-based foods they eat find themselves resorting to protein shakes. While they aren't necessarily bad for you, they aren't the same as receiving whole food plant protein sources. This is important regardless of whether you are typically active, athletic or even a bodybuilder.
Plant protein sources can help you to be healthier, save money when compared to buying meat and balance your daily nutrition.
While some people may believe that it's impossible to obtain the right amount of protein in your diet without eating meat, that is far from the truth. You just need to know what you're doing. Once you understand the composition of your foods, you will be able to make the right choices more easily and naturally.
The main thing you need to understand is that not all proteins are completed equal. There are incomplete proteins and complete proteins. Ideally, you're looking for a complete protein. Many plant based foods are sources of incomplete proteins. That doesn't mean that you can benefit from them. Whole grains, nuts and certain produce may contain incomplete proteins, but when properly combined, they become a complete protein with all nine of the essential amino acids your body doesn't make on its own.
The following are some fantastic, tasty and easy to obtain plant proteins:
· Chia seeds – at 2.5 grams of protein per tablespoon. While that isn't very high, the magic in these seeds is the fact that they contain all nine essential amino acids. This helps them to work very well with other sources of protein in order to complete them.
· Soy products – soybeans and other soy food products give you lots of protein and lots of variety and without a big price tag. Depending on the product, you will get 2 to 21 grams of protein per half cup.
· Hemp seeds – at 3.3 grams of protein per tablespoon, they're not bursting with it but are a good solid source along with fiber and omega 3 fatty acids. These combine exceptionally well with other protein sources.
· Quinoa – for every ½ cup of cooked quinoa, you'll gain 4 grams of protein. This ancient grain contains more protein than most other grains and can be used in a huge range of different recipes. Its mild taste allows it to combine well with many other flavors.