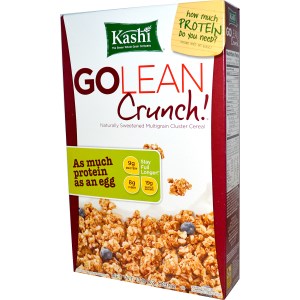 The best and worst breakfasts cereals can be challenging to distinguish. After all, most cereal boxes are designed to look healthy and delicious. However, even the ones that look the healthiest are often surprisingly high in fats, sugars and salts.
Knowing how to tell the difference between the best and worst breakfasts cereals takes a bit more savvy than just looking for words like "granola" or "all natural." In fact, most of those labels don't say much at all about how healthy the contents happen to be or how good they are for your efforts to lose weight.
Consider the following list of the best and worst breakfasts cereals before you pour your next bowl. That way, you'll have a better shot at keeping your weight loss efforts under control.
• General Mills Kix – Best – For the kid in you, these crispy corn puffs have only 88 calories per cup. This leaves room for blueberries for even more fiber and lots of antioxidants.
• Golden Grahams – Worst – One cup is crammed with sodium (320 milligrams), which is about a fifth of your maximum daily recommended sodium intake. That, on top of the 13 grams of sugar means 33 percent of the 160 calories in the bowl are from sugar.
• Kashi GoLean Crunch! – Best – One cup does contain 250 calories, which looks daunting, but keep in mind that it also comes with 12 grams of protein and 10 grams of fiber. This means you'll feel fuller longer. Add a touch of plain Greek style yogurt instead of milk and you'll feel like you've had a huge meal.
• Kellogg's Low Fat Granola With Raisins – Worst – One cup of this cereal is a whopping 345 calories and comes with a tremendous 225 milligrams of sodium and an enormous 25.5 grams of sugar. This, on top of only 7.5 grams of protein, which means that the sugars make up about a third of the total calories.
• Erewhon Crispy Brown Rice – Best – One cup contains no fat at all and only 110 calories. This 100 percent whole grain and gluten-free breakfast product is quite low in protein (2 grams) and fiber (1 grams) but also very low in sugar (1 gram). This makes it the perfect addition to Greek style yogurt and a handful of berries. The flavor of the cereal pairs perfectly with either raspberries or strawberries. This means you'll have a filling, nutrient packed and crunchy breakfast.