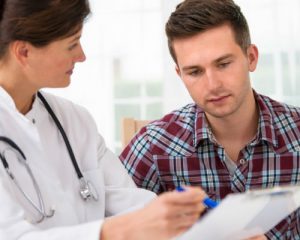 Phentramin-D is available over-the-counter for those who are overweight and don't qualify for prescription diet pills.
The ingredients in Phentramin-D are 2-Phenylethylamine Hydrochloride (PEA), 1,3.7 Trimethylxanthine, Hordenine Hydrochloride, and Synephrine Hydrochloride, but what does science have to say about them? Keep reading to learn about Phentramin-D ingredients and how they can support your weight loss efforts.
The Main Components
To know more about Phentramin-D ingredients, you have to first understand its main components: the stimulants known as Methyl-Phenylethylamine and Synephrine Hydrochloride. It can help boost your energy so that you can burn more calories through more physical activity throughout the day.
When you are able to exercise on a consistent basis, or even just have the energy to get more done every day, you can begin to see the number on the scale go down because your body will naturally use stored calories and fat for energy.
Effects of Phentramin-D Active Ingredients
The other ingredients in Phentramin-D also help boost your energy, as well as your focus. So, in addition to physical energy, this weight management supplement can even help you achieve better mental energy throughout the day. When you are more focused, you might notice that your mood improves as well, and that's important because a lot of people struggle with mood changes when they diet.
Focus is also important during a dieting plan because it can help you stick to your healthy, low-calorie, portion-controlled diet. During instances when you might otherwise falter and fall to the temptation of unhealthy junk food, having the mental resolve to persevere can make a big difference.
Now that you know more about Phentramin-D ingredients, you are better equipped to decide if this weight management supplement is right for you. However, if you still have questions or concerns, we recommend consulting with your doctor, who knows your body and your weight loss needs best.