Signs Your Diet Plan is Right for You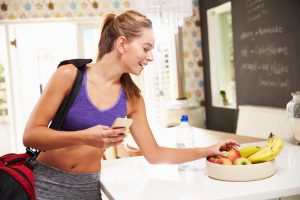 Finding which diet plan is right for you can be tough to do. After all, there are hundreds of different strategies out there and not one of them is ideal for everyone. This can mean that you might end up trying out a few options that aren't right before you arrive at the one that is perfect for you.
That said, do you know how to recognize when your diet plan is right for you? Do you feel confident that you won't mistakenly move on from the strategy that best suits your needs and expectations?
If you're wondering if your diet plan is right for you, have a look at the following signs that you're already doing just what you should:
• You're enjoying your food – When you're regularly eating healthy foods and you're loving the recipes you choose, it's a great sign that you're on the right track and you're doing what works for you. Finding that ideal balance between eating huge portions of unhealthy food or restricting yourself to bland foods just because they're healthy is a challenge, but it's one worth achieving. Once you get it, give yourself a pat on the back.
• Your weight loss goal is realistic – While they do say that your weight loss goal should be challenging, there is such thing as pushing yourself too hard. Telling yourself that you're going to lose 25 pounds this month is unrealistic for several reasons and will only lead to problems over the longer term. Moreover, failing to set a goal or making it too easy will only slow your progress unreasonably. When you've chosen a realistic goal that keeps you going and motivated without pushing you too hard, it's definitely a good sign.
• You haven't thrown a temper tantrum in a while – When you haven't screamed at your dog for lying down when you told him to sit and when you haven't lost it at your spouse for failing to replace the toilet paper when the roll was empty, it's a good sign that you're following the right weight loss strategy. Being moody, struggling with cognitive clarity and being perpetually fatigued are all a sign that your diet and fitness strategy is off balance.
• You have a healthy relationship with your diet pill – There's nothing wrong with supporting your eating and fitness efforts with a good quality supplement or prescription from your doctor, such as Adipex. However, if you think your pill is going to do all the work for you while you keep up all the habits that caused you to gain the weight in the first place, then your strategy needs more than a little bit of work to get it right.