The Dos and Don'ts of Eating Eggs as a Bodybuilder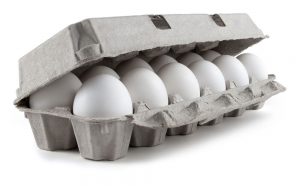 When it comes to the bodybuilder diet, eggs often come to mind. But there are some dos and don'ts that you need to keep in mind if you are planning on eating eggs as a bodybuilder, so keep reading to learn more and ensure you are following a great diet that will help you build muscle without putting your health at risk.
Do Eat the Egg Yolks
A lot of bodybuilders think that you should not eat the yolk of an egg, and that you should instead stick with consuming only the egg whites in order to get the protein without getting the cholesterol. But research has shown that you could be missing out on a host of nutrients by cutting out the yolks after all. For example, egg yolks contain healthy fatty acids, as well as vitamins A, D, and E, along with choline, biotin, iron, folate, potassium, and selenium. Plus, all of these nutrients could actually help your body when it comes to managing cholesterol, so there is no reason to cut the yolks out completely.
Don't Eat Eggs Daily
Even though eating eggs as a bodybuilder has its benefits, you should not be eating eggs on a daily basis. They could cause you to elevate your cholesterol too much, especially if you are already dealing with higher levels of HDL and LDL cholesterol. So, like everything else, it is all about the balance. Eat eggs regularly, but not every day, and make sure that you are challenging your body physically through a safe and effective workout routine.
Do Add Healthy Carbs and Fats to the Mix
When you have eggs for breakfast, go ahead and add in some healthy carbs and fats to complete your meal. For example, in addition to your whole eggs, you can enjoy some oats, flaxseed oil, and bananas. Doing so will boost the protein content of your meal, as well as give you that boost of healthy fats that is great for your overall health.
Don't Eat Eggs Raw
While some people can get away with eating eggs raw and feeling fine, doing so could increase your risk of having an upset stomach. With so many healthy ways to cook your eggs, from scrambling to steaming and boiling, there is no reason to force yourself to eat them raw.
Eating eggs as a bodybuilder has its pros and cons that you need to consider. By keeping the information above in mind, you can make the right decisions for your body and your well-being.