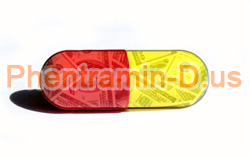 More people are turning to dietary solutions, such as diet pills, to regulate their weight as obesity associated problems continue to soar. However, in their attempts to buy the best diet pills, they end up harming their bodies or getting disappointed by buying the wrong kind of pills.
When buying diet pills, there are important factors you should consider so that you can get the best out of them. To help you shop smarter as you navigate the many products that are on the market today, we've compiled a handy list on what to consider before buying diet pills. Check it out below.
What to Consider Before Buying Diet Pills: A Few Quick Tips to Start 
Before we dive in, let's cover a few quick tips that provide you with an overview on what to consider before buying diet pills over the counter:
Always keep in mind that there is a wide range of diet pills on the market today. While some may be quite effective, others are not effective at all.
Dieters should save themselves money and time by looking for effective diet pills on websites that are dedicated to weight loss.
Reading reviews of products, visiting message boards, or consulting with healthcare professionals are super helpful strategies that you can use as you shop for a weight management product.
Another factor to consider is the diet pill manufacturer. The manufacturer of the diet pill should have a clean history. If a manufacturer is of bad reputation then purchasing diet pills from the manufacturer may not be a wise decision.
Definitely Take a Close Look at the Ingredients in a Product 
The ingredients used to make the diet pills are another factor to be considered. Not all diet pills are created equal, especially when it comes to the ingredients that they contain. Therefore, when it comes to what to consider before buying diet pills, thoroughly looking through the ingredients lists is really important.
Some dieters could be allergic to the ingredients used to make the weight loss pills, and could end up hurting themselves if not careful.
Checking the list of ingredients within the diet pills is imperative for all dieters who have chosen to buy diet pills, as some ingredients could have been recalled or could be dangerous.
If a diet pill does not provide a full list of ingredients, then it is strongly recommended you do not buy it.
Check for Warnings and Potential Side Effects
Another thing to consider before buying diet pills is any warnings the product may have.
Many diet pills increase blood pressure and heart rate and are not suitable for people with existing heart conditions or high blood pressure.
Other factors, such as pregnancy and taking other medications, can also pose risks to taking diet pills.
It is very important to read all of the product precautions before buying.
Finally, Consider the Seller's Quality and Reputation
The point of purchase where you buy your diet pills also something to consider. Diet pills are sold by a variety of retailers, such as pharmacists, vitamin stores, health food stores and on the internet. If you decide to buy diet pills from an online store, you should make sure that you are buying from a reputable retailer.
According to BBC News, there has been a rise in the sale of counterfeit diet pills. And, as an online shopper, you might be putting yourself at risk. That is why it is best to really research the seller that you are thinking of purchasing from. Or, better yet, purchase a diet product directly from the manufacturer's website. That way, you can rest assured that you are getting the real product, not some fake version of the product that might even contain harmful ingredients.
Also, different manufacturers charge differently for the diet pills they manufacture and among the things to consider when buying these pills is the cost. Commonly, the diet pills prices range between twenty dollars and four hundred dollars and people should be able to choose the ones they can afford. If they are all out of their price range, one might want to consider other natural options.
Now You Know What to Consider Before Buying Diet Pills! 
Well, there you have it: with a bit of time and research, you can make the right decision when it comes to buying diet pills over the counter. Remember that if you ever run into any questions or concerns about a particular product, you can always contact the manufacturer to get clarification. And, if you aren't even sure about which diet pills would be most appropriate for your health and weight loss needs, keep in mind that it is best to consult with your physician, who can guide you in the right direction and help you steer clear of potentially problematic weight loss supplements.
In general, buying diet pills offers a great way of losing weight. Make sure to avoid some of the pitfalls of buying diet pills by going the extra mile it takes to gather as much information as you can about the product, its safety and the reliability of the manufacturer.