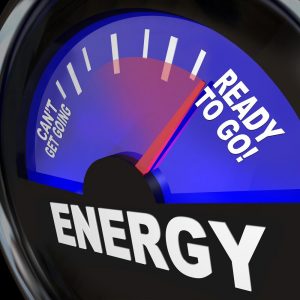 Do you have a weight loss resolution for the new year? Well, you certainly aren't alone. But, while many people resolve to lose weight, they oftentimes end up failing before reaching their goal. If you want to make sure that you can achieve your weight loss resolution, consider taking a weight management supplement that you can purchase over-the-counter. A great example is Phentramin-D. Continue reading to learn about what it can do for your weight loss resolution.
Get More Energy
Phentramin-D is manufactured in the United States using high-quality, clinically researched ingredients that can boost your physical energy level throughout the day. When taken as directed, these pills can help you feel more energized and ready to tackle all of your responsibilities at work, at home, and at the gym. The best part is that, when you have more energy to be more physically active, you will naturally burn more calories and fat, and that can help you slim down with greater efficiency.
Enjoy Better Focus
In addition to helping you with your energy level, Phentramin-D can also help you achieve your weight loss resolution by giving you more focus. Being able to remain focused on your goals can be tough when you are eating a low-calorie, portion-controlled diet that eliminates many of the unhealthy foods that you often consume when you are feeling frazzled or tired. But, with Phentramin-D, you can have the focus necessary to stay on course and choose leaner, healthier foods over high-calorie options.
Gain Support for Your Weight Loss Efforts
Ultimately, Phentramin-D can be a great addition to your weight loss strategy. If you are not sure if this product is really right for you, though, just be sure to talk to your doctor about the fact that you are thinking about using it. He or she can point you in the right direction so that you can get the support that you need.