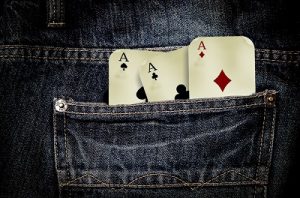 Did you know that you can make a weight loss bet when you are hoping to slim down and you need some extra motivation? It's true! Keep reading to learn more about these types of bets, their pros and cons, and whether or not you should give weight loss betting a try.
What Is a Weight Loss Bet?
According to Shape, many people are trying out weight loss bets, which provide motivation to hit their goals so they won't end up losing their money if they fail.
Basically, if you can lose the weight, you can make money, and the amount of money that you make will depend on the bets that you make, and the number of pounds that you can lose.
Where can you place these weight loss bets? Well, there are various apps that you can use, and some of them offer different types of rewards as well. These betting apps include:
HealthyWage
DietBet
Charity Miles
RunBet
StickK
Should You Try It?
Experts have found that individuals who use financial bets as motivation to lose weight tend to be more successful compared to individuals who don't take this approach. So, if you have been struggling to find the inspiration, and to maintain the motivation, to lose the extra weight that you have been carrying, placing a weight loss bet might be the way to go.
On the other hand, there are some drawbacks to consider. The biggest one is pretty simple: let's say that your motivation is only based on an external reward, such as money that you can earn by winning your bet. Well, when that external reward is no longer there, will you still have the motivation to keep shedding additional weight if you need to, or to maintain the weight loss that you have already achieved? Some people find it difficult to maintain their weight loss results when they use gambling as a means to hit their goal in the first place. So, that is definitely something to consider before you place your weight loss bet.
Gambling to Lose Weight? It Might Be Right for You!
A bit of gambling — without going overboard, of course — might be just the motivation you need to stick to your goal of slimming down. Just be sure to select an app that you trust, and then work on establishing healthy habits that you can continue following long after you've won your bet, so you can keep the weight off.