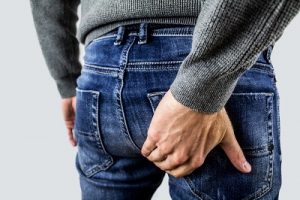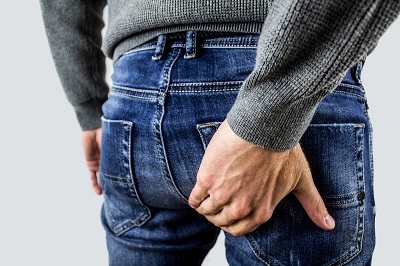 There are a lot of strange weight loss strategies that you may have already come across, but have you heard of Preparation H weight loss? Continue reading to learn what this is all about, and why it only produces a side effect, not an actual benefit.
What Is the Story Behind Preparation H Weight Loss? 
According to Newsweek, bodybuilders have actually been using Preparation H, which is a hemorrhoid ointment that you can buy over the counter, to make their bodies look slimmer and more defined. The results are pretty fast, so they are definitely impressive. Let's say that you apply some of the ointment on your stomach because you need to lose belly fat. It will make your stomach appear firmer and leaner.
Preparation H Weight Loss Results Won't Last 
The thing about Preparation H weight loss that you need to keep in mind is that it isn't true weight loss. Applying the ointment will provide temporary results because the active ingredient in it is phenylephrine, and this works by constricting the blood vessels. When that happens, the excess water that is under your skin will go away, and your body will look like you've lost weight even though you haven't.
Therefore, it should come as no surprise that these results are temporary. You might be able to enjoy the effects for a few hours before you need to apply even more ointment. And, you don't want to use too much, or apply it too often, because it can lead to dryness and skin problems. Yikes! 
Stick with Diet and Exercise for Real Results 
Sure, the simple act of applying some Preparation H to a problem area, such as your belly, might give you some nice results. But, you don't want side effects, you want real benefits. Well, the only way to achieve true weight loss is by working hard for it.
That's right: when it comes to actually getting rid of belly fat, or any fat anywhere in your body, you need to eat right and exercise, as well as lead a healthy lifestyle. You can also try taking a prescription diet pill, or a weight loss product that you can buy over the counter, if you want to get some extra help along the way. But, no matter, you need to put the time and effort in.
In the end, Preparation H weight loss might be making headlines, but it isn't something that you should do often, and it won't actually make your body healthier because it doesn't cause you to lose any pounds. So, if you are having trouble losing weight, don't rely on this ointment. Instead, be sure to consult with your doctor for some personalized guidance on the best diet and exercise strategy for your unique needs.