Improve Your Mental Health Care for Weight Loss and Overall Wellness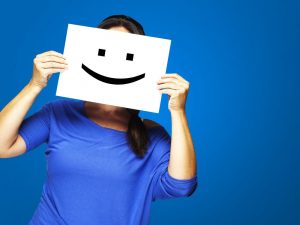 When it comes to losing weight, you might fixate on what you can do physically to shed the pounds, but the truth is that improving your mental health is an important part of the equation. By focusing on mental health care, you can improve your odds of losing the weight, while also improving your overall wellness.
How can you go about improving your mental health care? Check out the tips below to get started today.
Social Support Can Be Valuable
Every now and then, you just need someone to talk to. Having a social support system in place can be extremely beneficial when you're having a difficult time, whether you're struggling at work or you are having trouble meeting your weight goals. That's why WebMD recommends finding family members, friends, or support groups that you can easily connect with regularly. Feeling connected to others can make your weight loss journey easier, whether you connect with others online or in person.
Keep a Journal of Gratitude
Consider keeping a journal to keep track of things that you're grateful for every day. This could be everything from your job and friends, to the clothes in your closet and the food in your refrigerator. Doing so can definitely help put things in perspective, especially when you're feeling down. Having that attitude of gratitude can help you feel better about yourself, as well as your life and everything in it. Plus, you can also use this journal strategy to keep track of your weight loss achievements so that you can see how far you have come already.
Mental Health Care Can Help You Stay Motivated
The act of focusing on your mental health is a great way to take your weight loss efforts to the next level. After all, if your mind isn't in the right place because you always feel negatively towards yourself, or you're feeling depressed and anxious, exercising and eating right can become even more challenging. Take the time to take care of your mind, as well as your body, to achieve the best results.