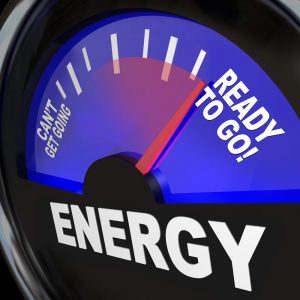 While you're trying to lose weight, you might find yourself facing a surprising side effect: fatigue. As a result, you may benefit from learning how you can get more energy when cutting calories.
After all, while healthy eating does make you feel great and it can actually energize you, when you start reducing the amount you're eating at the same time that you change your diet, you can experience a temporary reduction in your energy. Fortunately, there are ways to get more energy when cutting calories during that critical period of your new diet.
Consider the following tricks to get more energy when cutting calories:
Accept that your energy levels may drop
By accepting that you likely won't be one of the rare people who will not struggle with fatigue at the start of a diet, you can take action to prevent it and overcome it.
Pay attention to calorie intake
While it is important to reduce your calorie intake every day, it's also very important not to reduce your intake by too much. Women should not eat any fewer than 1,200 daily calories, while men should not eat any fewer than 1,700, according to the American College of Sports Medicine. Reducing intake by too much will nearly definitely cause you to feel lethargic. Instead, find a balance in your daily caloric intake.
Get enough iron
When you're cutting back on your calories, many of the foods you're likely to reduce are those that also contain iron. Many foods that contain high amounts of iron are also those with higher calorie counts, making them automatic choices to avoid or reduce. Focus on finding quality iron-rich sources of food, and you'll help yourself to avoid dragging all day.
Eat more frequently
Instead of eating three large meals, eat slightly smaller meals with snacks in between, or eat small meals more frequently throughout the day. The regular replacement of energy through food can help you to avoid crashing between meals.
Exercise
Believe it or not, when you exercise, you can actually feel more energized. It may seem counter-intuitive because you are indeed burning energy by being active. That said, workouts cause your brain to produce chemicals that will make you feel happy and energized, so don't skip those workouts!
Try a quality diet pill
The best non-prescription diet pills contain stimulants which can be very helpful in combating fatigue throughout the day.