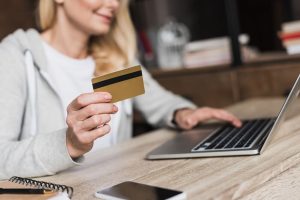 Are you ready to take diet pills to help you lose weight? Then you might have already done quite a bit of research into the many products that are available for purchase over-the-counter, especially if you have spoken with your doctor and you are not the right candidate for a prescription weight loss pill. Before you go online and buy from any old source, though, consider whether you should buy diet pills from their official site or a big retailer.
Purchasing from an Official Site Is Best: Here's Why
When you are ready to buy diet pills, it is best to go to the source, which would be the manufacturer's website. There, you can find all of the information that you need about a particular weight management product, and you can even contact the manufacturer if you have any questions about the product at all.
Beyond that, however, you can also rest assured that, when you buy diet pills from the official site of the manufacturer, you are getting the actual product that you are purchasing. Although big online retailers might have the same products at reduced prices, there is a major problem with sellers on those sites selling counterfeit products.
Always Make Sure That You're Buying the Real Thing
According to Dr. Jill, Amazon made headlines when it experienced an increase in the sale of counterfeit products, fake reviews, and imitation merchants. Basically, these counterfeit sellers are giving consumers knock-offs of the products that they think that they're purchasing.
In addition to hurting the consumer, who is wasting their money on a fraudulent product, these counterfeit sellers are also having a negative impact on the businesses that actually produce those supplements. For these reasons, it is recommended that you stick with the original site of the actual manufacturer of a diet pill when you are ready to shop. It simply isn't worth the risk of supporting a fraudulent seller and getting a fake product that won't work or might even be potentially harmful to your health.
Beware When Shopping for Supplements Online
Shopping for supplements, including diet pills, online might be super convenient, but it is not without its own set of risks. By being an informed consumer, you can take steps towards keeping yourself safe, and one of the easiest things to do is buy diet pills from reputable sources, like the original site, only.