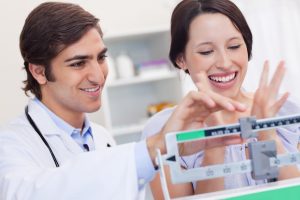 AspireAssist is a weight loss device that the FDA approved in 2016. It provides individuals who need to lose weight an alternative to bariatric surgery when they are either not candidates for the surgery or they simply do not want to undergo the procedure for any reason. However, it is best suited for use in individuals who have a BMI of 35 to 55.
Basically, AspireAssist is placed during a fast and easy procedure, and it helps people develop mindful eating habits while also helping their bodies absorb fewer calories. But what about the long-term safety and efficacy of AspireAssist?
AspireAssist Study Findings
An AspireAssist study was recently published to get into those details, and some of the information is listed below so that you can learn more.
Safe, Durable, and Effective
After a study was conducted to check the safety and efficacy of AspireAssist and aspiration therapy, it was found that those who need to lose weight could definitely use this weight loss strategy with confidence. When used correctly, AspireAssist is considered a durable, safe, and effective solution for those who need to shed excess pounds but have had difficulty doing so on their own.
The Results of the Study
The results of the AspireAssist study are significant. For example, researchers found that the average percentage of total weight that was lost after one year, two years, three years, and four years was 18.2%, 19.8%, 21.3%, and 19.2%, respectively. Researchers also noticed that there were clinically significant reductions in patients' blood pressure, triglycerides level, and glycated HbA1C. And on top of that, patients who had diabetes when they decided to use AspireAssist also found that their HbA1C decreased as well.
There was not any statistical difference in this procedure's safety or efficacy when used in patients with a BMI over 50 when compared to patients with a BMI ranging from 35 to 50. And patients younger than 55 and older than 55 also benefitted equally from Aspire Assist.
When studied in a research setting and in a community setting, AspireAssist proved to be safe and effective across the board. Therefore, researchers found that this procedure could be a lower cost and certainly viable alternative to bariatric surgery during the AspireAssist study.
With a deeper understanding the effectiveness and safety of AspireAssist, perhaps you think that this product might be right for you. Before you make a final decision, however, you will need to talk to your doctor about the pros and cons of this product, as well as what to expect during and after the procedure. With your doctor's help and advice, you will be able to make the right choice if you are thinking about opting to use AspireAssist to lose weight.