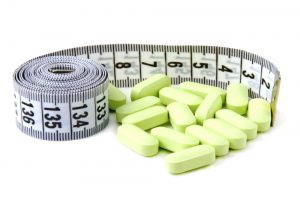 There are many non-prescription alternatives to Phentermine that you can choose from when you are struggling to lose weight and you are not a good candidate for a prescription diet pill. Where can you purchase weight management supplements that are available over-the-counter?
Well, it turns out that you can shop online for alternatives to Phentermine when you don't need that obesity treatment, and you can also shop online when you are searching for high quality weight management products. The process is easy and convenient, but because there are so many choices in terms of products and where to shop, we've compiled a short list of helpful tips below.
Intechra Health Store
You can visit the Intechra Health store at www.intechrahealth.com. Once there, you will find a wide range of weight management support supplements that are manufactured in the United States using clinically researched ingredients. Products include PHENBLUE, FENFAST 375, 3G BURN, TRIMTHIN X700, and APEX TX5, all of which can give you a boost of energy and focus to help you achieve your goals of eating right and getting more active every day.
Lazarus Labs
Another great website to visit when you are searching for weight management support supplements is Lazarus Labs. Simply search through their menu to see the products that are available. A popular choice is Phentramin-D, which can also provide you with energy and focus when taken as directed.
A Few Things to Consider
Before you shop online for your weight management supplement of choice, be sure to do some research, not only into the website that you are shopping from, but also into the products themselves. Buying from just any old website might result in you getting an inferior or counterfeit product. So, stick to websites for the manufacturers of the products that you are planning on trying, or use large e-commerce websites like Amazon for additional peace of mind and a guarantee of quality.
Before choosing alternatives to Phentermine or weight management supplements to take to support your weight loss efforts, consider having a chat with your doctor. He or she can steer you in the right direction in terms of which product will be right for you.