Exercise is Great for Mental Wellness and Memory, Not Just Physical Fitness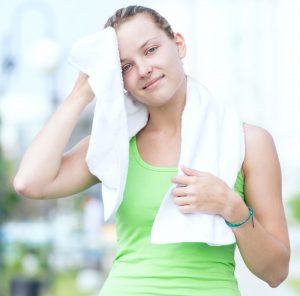 Think that exercise is only good for building strength in your body? Think again. Exercise is also great for mental wellness and memory. Keep reading to learn more, and then consider becoming more physically active every day if you want to improve the way your brain functions.
All You Need Is a Single Workout Session to Improve Mental Wellness
According to The New York Times, completing just one moderate intensity workout can have immediate, positive impacts on the way that your brain functions.
Researchers have found that exercise can also help improve your memory and how your brain operates in the long run, provided that you continue to exercise on a regular basis, as the effects are cumulative. So, the more you exercise on a regular schedule, the better.
Studies in People Have Shown Exercise Can Boost Brain Function
Sure, animal studies had already shown that exercise can have positive effects on the brain, and on the ability to think. What about in humans? Are the effects the same? The answer is yes, exercise also boosts brain function and mental wellness in people.
In fact, studies in people have even shown that exercising regularly and over an extended period of time can boost the volume of the brain's hippocampus. This is a part of the brain that plays a role in memory.
Start a Consistent Exercise Program
You know how you feel so good after a great workout? Well, that's part of exercise's positive effects on the brain. If you want to continue supporting mental well-being, just keep exercising. The physical activity will continue having a positive impact on your brain, and you might find yourself concentrating and remembering things more easily. Plus, you'll be doing wonderful things for the rest of your body, too, so exercise is definitely a must for overall health.