How Long Does Weight Loss Take When You Do Dieting Right?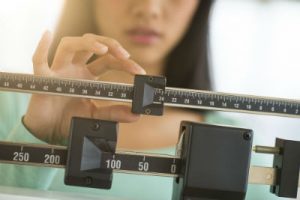 Losing weight is a goal that a lot of us share, but the rate of weight loss can vary from one individual to another. Generally, though, how long does weight loss take? What can you expect, especially when you are dieting and working hard at being more active? We cover it all below.
The Various Factors That Affect How Long Weight Loss Takes
To answer the question, "how long does weight loss take," you need to first understand that various factors all play in a role in how many pounds you can shed. According to Healthline, those factors include:
Your age and your gender
How much you weigh when you are first starting on your weight loss journey
How many calories you consume compared to how many calories you are burning throughout the day
How much sleep you are getting, and the quality of your sleep
If you have been diagnosed with any medical conditions
If you have been yo-yo dieting
If you are taking any medications that affect your weight
If your family history or your genes affect your weight
How Long Does Weight Loss Take When It's Done Right?
You might want to lose weight super quickly, but that can actually boost your risk of various problems, from malnutrition and dehydration, to gallstones, hair loss, constipation, irritability, headaches, fatigue, muscle loss, and menstrual irregularities. So, when it comes to weight loss, like so many other things in life, slow and steady wins the race.
Keep in mind, though, that you might end up losing a good amount of weight surprisingly quickly at the start of your weight loss program. Don't let this go to your head, as you will eventually hit a plateau where your weight loss will level out. And, you might even find that one week you lose more weight than the next week. There might even be weeks when you don't lose any weight at all, but that doesn't mean that you should give up.
In terms of how much weight you should aim to lose, experts recommend just one to three pounds per week. You can also calculate 1% of your current body weight to figure out what the safe amount of weight to lose would be for you per week.
Boost Your Odds of Weight Loss Success
Bottom line: when it comes to how long does weight loss take, the answer will be based on various personal factors, along with your own efforts. In addition to dieting and exercising, experts recommend keeping a food diary to track of what you are eating daily, and to keep track of your caloric intake. You might find that monitoring your own actions is a great way to keep yourself on track, make changes quickly whenever necessary, and achieve your weight loss goals efficiently.