Use These Easy Steps to Stop Gaining Weight After You've Lost It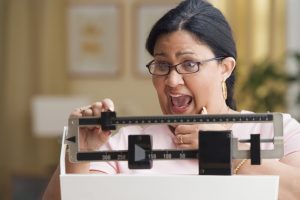 Are you exhausted by yo-yo dieting that leaves you feeling like you haven't really accomplished anything, despite your best efforts to slim down? Then check out the tips below to learn about some easy steps that you can take to stop gaining weight after you've lost it.
It Starts with Calories
You probably already know this, but if you want to stop gaining weight, you need to create a calorie deficit and stick to it. Reducing your calorie intake, hitting the number on the scale that you want to see, and then eating more calories again will only lead to weight gain.
First, figure out how many calories you need to eat daily to lose weight, and stick to that number. Once you've achieved your goal and you want to stop losing weight, you can gradually increase your calorie intake again, but stop once you realize that you're gaining weight again. By doing so, you should be able to figure out the right calorie intake for maintaining your ideal weight.
Don't Be Too Harsh on Yourself
According to PopSugar, compromise is another important element to any smart strategy that keeps weight gain at bay. This might mean opting to have either dessert or wine, but not both, so that you can fill your craving for an indulgent treat without going overboard and without feeling deprived.
Remind Yourself Why You're Doing It
Another important way to avoid weight gain is by remembering why you wanted to slim down in the first place. Was it merely to lose fat? It's likely that you also wanted to get stronger, and you wanted your health to improve, too.
Keep your reasons for losing weight in mind so that you can continue working on keeping it off. Remember, only you are responsible for your actions, so you need to find the motivation to be consistent in your efforts, and you have no one else to blame except yourself when you end up falling off course.
With the right strategy, you can finally stop gaining weight and maintain the sexy, strong body that you've always wanted.