Try These Hacks to Stop Getting Chapped Lips During Exercise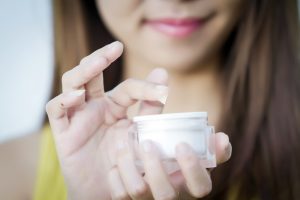 Do you get chapped lips while you exercise, perhaps because you are focused on breathing through your mouth or you are exercising in conditions that dry out your skin? This problem is actually more common than you might think, but there are things that you can do about it. Go ahead and check out the following tips that could help you stop dealing with the discomfort and embarrassment that can come with chapped lips.
Drink More Water
Staying hydrated could help prevent dry skin all over your body, including your lips. So before you exercise, make sure that you are properly hydrate, and continue having water during your workout as well to ensure you aren't losing too much moisture through your sweat. After your workout, consider having a protein recovery shake that will not only give you a chance to drink even more water, but will also contain nutrients that will help speed up recovery.
Use Lip Balm Before and After Your Workout
Applying some lip balm to your lips before you start exercising will help to immediately and deeply moisturize them. That should help prevent your lips from getting as chapped as they otherwise would. Reapply the lip balm after your workout as well. You could even stop in between sets of reps to apply some extra balm to your lips during your workout, if necessary, as well.
Try to Breathe Through Your Nose
If you were to take a yoga class, the instructor would likely tell you that you should do your best to deepen your breath as you breathe through your nose rather than through your mouth. This steady breath is what helps you get through even the most difficult poses with greater calm. So try to apply this logic to other types of exercise as well. Breathing through your nose may prevent your lips from getting dry and chapped as a result of the air moving into and out of your mouth. Just keep in mind that, if you absolutely feel the need to breathe through your mouth, do it, as you don't want to hurt yourself.
With these tips, hopefully you can find a few ways to stop your lips from becoming uncomfortably dry and chapped during your exercise routine. In this way, you will be able to focus on your workout rather than on how your lips feel.