Benefits of Cardio When You're Sore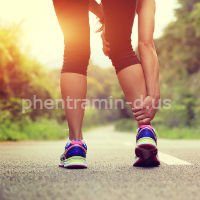 No one likes dealing with muscle soreness in the days following a tough workout, and you may have heard that stretching out before and after a workout, as well as in the days following, can help to reduce that soreness. But did you know that cardio when you're sore could also be highly beneficial? Keep reading to learn more.
An Active Recovery Strategy
Doing cardio when you're sore is a form of active recovery, and giving it a try may prove to you that it really does work. Basically, doing any kind of aerobic activity will boost the blood flow throughout your body. This will assist in the removal of metabolic waste products that are responsible for muscle soreness. The better blood flow will also deliver additional nutrients to affected tissues, thereby helping them heal more efficiently. And when you perform aerobic exercises, you will be able to increase your blood flow without actually causing any additional muscle damage.
Opt for Low Intensity Cardio Routines
To get the most of cardio when you're sore, perform low intensity routines rather than pushing your body. A low intensity cardio session that provides steady activity could help boost the speed of your muscles' recovery. In addition to the benefits listed above, a low intensity cardio routine will help improve lymphatic flow throughout the body, as well as improve muscle function after you have undergone a difficult workout that really strained the muscles.
A low-intensity cardio session could really help to dissipate any soreness that you are feeling as a result of strength training, as well as increase your range of motion and improve the function of your nervous system. So keep your heart rate under 120 beats per minute, and keep the workout to 30 minutes or less. You will walk away refreshed, rather than drained.
The Best Cardio Options
When it comes to the best forms of cardio exercise for sore muscles, stick with a brisk walk, a hike, or a stationary bike or treadmill at the gym.
If you want to help your body recover after a tough workout, stick with doing low to moderate levels of cardio. You don't want to overdo it and make your body even more sore than it was to begin with. The more consistent you can be in your workouts, despite your soreness, the better your weight loss and fitness results will be, especially when you also use a weight management support product.