Your Device Might be Part of a Huge Fitness Tracker Recall!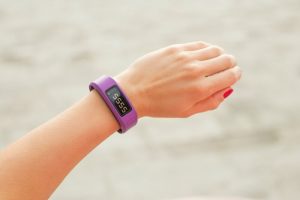 Could your device be a part of a huge fitness tracker recall? Continue reading to gain access to some important information that can help prevent you from getting hurt.
All About the Fitness Tracker Recall
Provata Health is a digital wellness company that has voluntarily recalled roughly 30,000 fitness trackers. Why did they feel the need to perform this recall? Well, they received 13 reports that the fitness trackers were overheating while they were in use and while they were charging. Users involved in three of the reports ended up suffering burns to the wrists. Definitely not what you want from your fitness tracking device! Thankfully, the manufacturer has made an offer to replace the trackers that are affected.
Do You Have the Devices Involved in the Fitness Tracker Recall?
According to CNN, the Bluetooth fitness trackers in question were actually given away as part of a promotion from August 2017 through July 2018. People could have received these trackers by mail, as they were delivered across the country, or individuals might have received them while attending employee wellness events in North Carolina, Arizona, and Oregon.
To know if you have one of the devices involved in the fitness tracker recall, also consider that the gadgets affected were made in China before being distributed by Provata, which is a business based in Portland. The devices were available in three colors, which were mint green, blue, and black.
What Should You Do?
If you were contacted by Provata about the recall, or if your device matches the description of those that were affected, stop using it immediately. Don't charge your device, and don't wear it either. Instead, contact Provata Health. They'll provide you with instructions so that you can get a free replacement.
Knowing about recalls is important, but it can be difficult to find out about them when they occur. When it comes to gadgets like fitness trackers that you charge and wear regularly, it becomes even more critical to take action right away if you have a defective product, as injuries can otherwise occur. So, if you have one of these recalled devices, be sure to take the appropriate steps to receive your replacement.