Buy Phentramin-D Diet Pills online at Phentramin-D.us
What makes Phentramin-d so Helpful?
Without question, one of the best non-prescription diet pills available on the market today is Phentramin-D. The reason is that this isn't your average over-the-counter (OTC) diet pill. Phentramin-D is not just another herbal supplement that claims to be an all-natural treatment for weight loss; it is a premium strength weight management support pill that is made up of a powerful proprietary formula.  Every ingredient within that formulation has been clinically researched and tested to best understand its effects and how it can be of benefit. This formula is unique within the OTC weight management industry and is helpful to dieters across the country who are doing their best to get the most from their dieting and exercising.
Many people think they need to turn to Phentermine, but they don't realize that is a prescription obesity treatment meant only for certain specific patients with the disease. Instead, overweight dieters (BMI of 29.9 or less) enjoy thorough weight management support with Phentramin-D. It is a cut above the typical OTC weight loss pill.  It makes neither false claims about its benefits or its ingredients.  Instead, dieters can trust that everything they learn about this product is exactly what they can expect from using it.  Just because they can't use Phentermine, it doesn't mean a product wasn't developed for them!
Phentramin-D delivers fast and effective weight management support by:
Boosting Your Energy – You will enjoy keeping fatigue at bay while you maintain your busy life and power through workouts.
Sharpening Your Focus – Reduce the learning curve and keep yourself driven to stick to it with all the alertness and focus you need.
Supports Your Metabolism – When your body is receiving what it needs to function at its best, it is also at its most efficient.
Helping You Build Healthy Habits to Keep Weight Controlled for a Lifetime!

How Does Phentramin-D Help You Stick to Your Strategy to Lose Weight?
| | |
| --- | --- |
| | The answer, quite plain and simple, can be found in its formula. While other non-prescription diet pills depend on un-tested herbs to encourage fat burn within the body, Phen-D's active ingredients consist of scientifically studied premium substances. These ingredients, known as 2-Phenylethylamine Hydrochloride (PEA), Caffeine, Hordenine Hydrochloride, Synephrine Hydrochloride, are the  primary ingredients that promote weight loss support by boosting the body's energy and keeping focus laser-honed. |
Discover the helpfulness of Phentramin-D and its many benefits:
Researched and clinically tested ingredients with highly successful benefits to support weight loss efforts
Premium grade ingredients that work with the body to make your dieting and exercising easier and more comfortable
Increased energy that feels natural, lasts and keeps fatigue away
The struggle-busting benefits you need to keep yourself motivated to stick to your plan.
An American-manufactured pill comprised of a proprietary formula you know you can trust
Phentramin-D gives the body a natural-feeling energy boost! The main ingredients in Phen-D, 2-Phenylethylamine Hydrochloride (PEA), Caffeine, Hordenine Hydrochloride, Synephrine Hydrochloride, are designed to activate extra energy in the body so you won't fight fatigue all day long.  Have you ever come home after a long day and had to decide between a gym session and a microwavable meal you enjoy on the couch in front of your favorite show? You're just too tired to make the best choices for your weight. With all this added energy, you can complete your day, your workout and make the best food choices for yourself, too.
Lose Your Barriers to Success with Phentramin-D!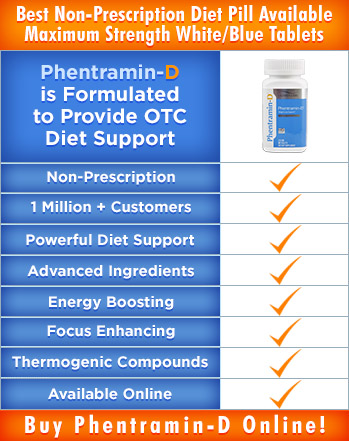 Phentramin-D is an effective energy booster. Overall, feeling drained from reduced calories, increased activity and the regular busy lifestyle we all face can stand in the way of any person's dedication to lose weight.  When you're eating fewer calories, you're getting less energy from food than you're used to.  When you're doing workouts every day, you're burning more energy (calories and fats) than you're used to.  Those challenges, piled on top of the effort to build new habits and keep up with your busy lifestyle can feel next to impossible to maintain.  However, when you replace the energy, that entire story can change!
The energy boosters in Phentramin-D pump you up to give you what you need to get through your day without feeling exhausted.  Moreover, you'll not only have the energy to complete your workouts, but you'll be able to do it at full power.  Remember that the more you put into your workouts, the more you'll get out of them.  When you're filled with energy, you can maximize your performance and feel great about the burn you know you're getting.  Even more, you'll still have the focus you need to be mindful about what you're eating.  Whether you're choosing your next dinner at home or reading a restaurant menu, you'll be alert and prepared to choose the foods that best suit your weight loss strategy.
There are many more advantages to taking Phentramin-D such as:
This is a non-prescription weight management pill that is available to buy online 
It provides an appropriate diet pill when powerful prescription drugs like Phentermine and Adipex aren't an option 
It is not chemically similar to amphetamines and will not cause chemical dependency 
It is made of only clinically researched, premium quality ingredients
It is manufactured in the United States within a cGMP facility
To obtain the most effective support from Phentramin-D, it is important that you follow the directions on the bottle and are consistent with the way you take these pills. In addition, keep in mind that this diet pill will not help you lose weight on its own; it has been developed to be used in combination with regular diet and exercise. Furthermore, you should consult with your healthcare provider prior to using this weight management aid – or any other supplement, for that matter – to ensure that you do not have any health conditions or are currently taking medications that could conflict with it.
Understanding how Phentramin-D works will help you get the most out of its use, allowing you to benefit from everything it has to offer you as a dieter. After all, the process for losing weight should not only be an efficient one, but also a healthy one. With Phentramin-D you can trust that your weight loss strategy will have as few struggles as possible, opening the door to your success.
Phentramin-D's advanced formula has been known to provide benefits that can make all the difference for pursuing weight management goals.  In many ways, it is superior to anything else on the market. When taken as recommended, Phentramin-D has the ability to decrease the user's struggles with healthy eating and active living through improve energy levels and focus. This makes the efficiency of this weight management tool far better than many non-prescription pills that claim to be comparable to prescription medications such as Adipex and Phentermine.
It's no wonder Phentramin-D is the most popular and desirable weight management support pill on the market today. It doesn't make outlandish promises it can't keep. It works with dieters so they will be fully informed about what they're taking and how they should take it for the best outcomes.  This doesn't pretend to be a prescription drug.  In the non-prescription market, that's silly!  Instead, Phentramin-D provides something better than a prescription drug to overweight dieters – a support tool that is meant for their actual needs.  An overweight dieter doesn't need an obesity treatment.  He or she needs weight management support to make it easier to stick to those changes that need to be made to get the weight off and keep it off. Phen-D is the real thing!  Even better, it offers this support without the risk of dangerous side effects or chemical dependency.
Phentramin-D is a nonprescription diet pill that contains four particular weight loss ingredients: 2-Phenylethylamine Hydrochloride (PEA), Caffeine, Hordenine Hydrochloride, Synephrine Hydrochloride. It does not contain hoodia or any of the other agents now felt to have questionable efficacy or even safety in their use by overweight dieters. This pill provides for the dieter a unique and scientifically formulated tablet or capsule. While it is an over the counter pill, it packs premium punch of clinically studied ingredients and of support to keep up those efforts to drop the pounds..
The scientific formulation of Phentramin-D makes it different from other non-prescription diet pills, which often combine any herbal ingredients that are getting a lot of attention from the media at the time – regardless of how much or how little research has been conducted on them. Phen-D has been on the market for years.  It is tried and true and has withstood the test of time.  It has remained popular since the moment it was first launched and has only grown in popularity since that time.
This pill will put your energy right where it needs to be so your weight loss strategy will be in your control. The reason that it is so important that Phentramin-D increases the body's energy levels  is that it allows you to more easily take on an exercise routine that will accelerate your fat burning – something that is difficult to do when you are eating less and therefore aren't taking in the amount of energy your body usually expects. Furthermore, the increased energy levels make certain that your metabolism runs at its best rate.  The focus it gives you will only improve your mindfulness when making smart food choices at meal and snack times.
The mechanism of action of Phentramin-D is based on clinically-studied ingredients, which were each meticulously selected by the weight loss experts at Lazarus Labs.  It doesn't pretend to be the same as Phentermine, because it's not.  Unlike other weight loss pills, its goal is not to mislead dieters into thinking their getting a drug they're not.  Instead, it shows you exactly what it is – the best help you can get to know your weight loss strategy won't come with barriers you can't overcome.
Phen-D also supports your body's natural healthy metabolism. Your metabolism is, in essence, the operation of your body as a whole. It plays a vital role in the way your energy is used, both in how much energy is used and for what purpose.  When your metabolism is running at its best, it means you will have the most efficiently running systems.  This is only advantageous in your efforts to manage your weight.  It helps you to be confident in knowing that you're getting the most out of all the efforts you're making.
Phentramin-D provides you with a focus boost. That tired, lazy feeling you feel when you're in an energy slump is a thing of the past.  Whether it's snack time or meal time, you'll be alert and focused enough to make smart food choices.  This way, you'll avoid slipping back into those old habits that caused your weight to build up in the first place.  Stay mindful about your food and stick to your healthy eating strategy.
Phentramin-D is manufactured in the United States. Furthermore, these pills are produced in a facility that is fully cGMP compliant.  This means that it sticks to current good manufacturing practices that either meet or exceed the guidance and regulations of the FDA.  Know that every pill you take is consistently made with quality and safety in mind.
There are no miracle pills in weight loss and Phentramin-D is no exception.  That said, this non-prescription pill is a helpful, affordable companion that will assist you in staying on track the whole time you keep up your diet and exercise. Many who try taking Phen-D feel more confident and ready to build the healthy habits they need over the long term. This confidence can make all the difference in bringing you beyond the struggles you used to face, so you can know you'll be successful in reaching your goal.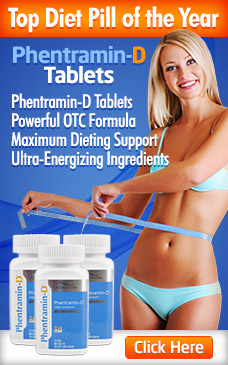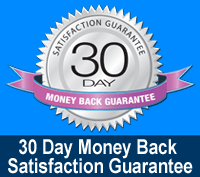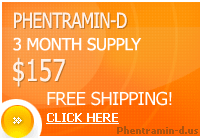 Phentramin-D Facts
Powerful dieting support
No banned ingredients
Clinically tested ingredients
Research supported development
1 Million+ satisfied customers
100% satisfaction guarantee
Delivers a boost of energy
Supports your efforts to burn fat
Powerful dieting support
Fast action formula
Boost focus quickly
Thermogenic formula
No doctor's prescription required
All orders processed securely
No membership or hidden fees
No processing charges
No hassles