Get Your Nutrition in December with These Winter Superfoods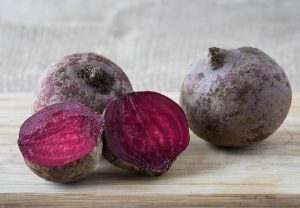 During the winter season, you might be wondering what foods you can start adding to your meals in order to give your body a nice boost of nutrition. With the following winter superfoods, you can support your immune system, as well as your overall health and your weight, so definitely consider finding recipes that include these tasty and nutritious options.
Brussels Sprouts
There's a reason your mom always told you to eat your Brussels sprouts: this is one of the top winter superfoods. According to The Daily Meal, this veggie, which is delicious when roasted, contains loads of nutrients that your body needs to stay strong and healthy. Eating some Brussels sprouts will give you high amounts of vitamin C, vitamin K, vitamin B6, manganese, iron, and folate.
Beets
Whether you prefer roasting or juicing your beets, you'll be getting a nice dose of nutrition whenever you eat this superfood. Packed with minerals and vitamins, you can get a high dose of manganese, folate, and antioxidants when you have this veggie in your meal plan for the day.
Clementines
Nothing beats a sweet and juicy little clementine when you need to reach for a quick snack in the winter. But, if you have two of them, you could get your full day's requirement for immune-supporting vitamin C. So, go ahead and have another!
Winter Squash
Take advantage of winter squash varieties during this time of year, as they'll have the best flavor and a high amount of nutrients like vitamin A, potassium, and carotenoids. Feel free to use winter squash in a variety of ways so you'll never get bored—a few good examples include roasting the squash, adding it to salad, or making soup out of it.
Winter superfoods are a tasty way to get a boost of nutrition during a season when your body might be struggling extra hard against bacteria and viruses. Thankfully, these foods are easy to find, as well as simple to add to your daily meal plans.