Why Weight Loss is Slow for Most People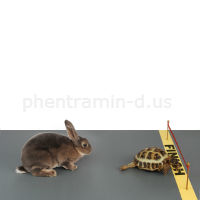 You have been on a weight loss diet for some time now, but it seems you can never achieve your targets. The pounds are coming down, but torturously slow, too slow for your liking. You may feel like you are putting in the effort, but aren't getting the expected results. This might perplex and discourage you, to the point where you may even ditch the weight loss plan. Well first, it's important to know you aren't the only one in this situation. Weight loss is slow for almost everyone and a simple reason is reality versus perception.
A high percentage of people eat more than they think they eat. This can be due to people making a rough estimate of their calorie consumption. It takes patience, practice and education to properly calculate your caloric intake. If you are serious about the diet, you will have to invest time into learning about the caloric value of different foods and how those values change after cooking or processing the item.
Another reason why weight loss is slow is because people don't keep proper records of what they eat. We have so many things going on in our lives, our minds often feel cluttered and in all chaos. It may not really be necessary to remember what we had at lunchtime, or we may forget the quick snack we grabbed in the afternoon. Sometimes, we can't even recall what we had for our meal only minutes after eating because we were plugged into our smartphone while we were eating.
These days, there are countless apps to help you record your food intake. If you are not tech-friendly, simply keep a small notepad and write down your meals and snacks as soon as you are done eating them. It is not always convenient to quickly jot down your consumption; like when you are at a party with friends and you don't want to take out your notepad or stare into your phone in front of everyone. That's ok, no need to worry. Just make a concentrated effort to remember exactly what you ate and jot it down the minute you get an opportunity.
Another challenge is estimating the caloric value of restaurant meals, which is often tricky business. These meals don't usually come with a list of ingredients you can readily use to calculate calories you are consuming. A good place to start is the internet, where a lot of information is available to help you find nutrition. The internet can help you better understand why weight loss is slow.