Workout Moves That Train Lower Abs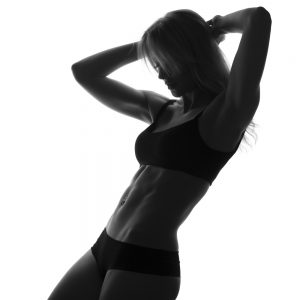 Many people want to get 6-pack abs, but after a few hundred crunches, you might start to realize that you aren't really able to train lower abs the way you want. That's because lower abs can be tough to train if you don't have the right strategy. Here are some tips for targeting those hard-to-reach muscles, so you'll be beach-ready in no time.
Train Lower Abs with these Exercises:
No, this is not a pirate-themed exercise at all. Get yourself into a push-up or plank position on your hands to train lower abs with this move. While keeping your core engaged, start walking around using your hands and feet while keeping the posture. Make sure your core is engaged at all times and your back is straight, and don't stop until your shoulders feel too weak to hold your body up.
Lie flat on the floor with your head near some heavy furniture that's easy to grab. A heavy chair, desk, or even a weight bench would be perfect. Bringing your hands overhead to grab your support furniture, flex your core and raise your legs, together, straight up from the hips. Bring your legs straight up so that they are vertical. Slowly lower your legs but don't go fully down to the floor; hold them up using your abs and then begin the next rep.
Lying flat on the floor with your hands extended overhead, hold a Swiss ball between your ankles. Using your core, bring your legs vertical while holding the ball to train your lower abs. At the same time, crunch forward with your arms and pass the ball from your ankles to yours hands. Go back to the floor with the ball now in your hands. Repeat and pass back to your ankles.
Lying on your back, place your hands behind your head and crunch forward just until your shoulders are off the ground. Bring one leg vertical and the other hovering just an inch off the ground. Alternate kicking your legs in a scissor motion, one up and one down, never letting the lower leg touch the ground. This move can also be tweaked to  train lower abs even deeper by lifting your feet only slightly off the ground and alternating your feet above and below each other in a zig-zag motion, as if your feet are the tip of a pair of scissors.
In an upper plank or push-up position, bring your left knee to the right elbow and hold, then release and bring the right knee to the left elbow and hold. Alternate the two while keeping yourself in the upper plank to train lower abs and your entire body.
While there are dozens of other exercises that train lower abs, including some variations of these, this list of five should be simple enough that you can do them at home or at the gym.