A Puffy Face Doesn't Necessarily Mean You Need to Lose Weight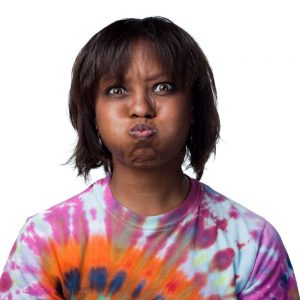 Is your face looking swollen all the time? You might think that a puffy face merely means that you need to lose weight, but the truth is that puffiness in the face may be indicative of other health concerns.
What does a puffy face potentially point to? Check out the information below to learn more.
You Might Have an Abscessed Tooth
Have you seen the dentist lately and had dental x-rays taken to check the status of the health of your teeth and gums? If it has been a while and your face is puffy, you might want to make an appointment sooner rather than later. Basically, if you have a cavity that needs treatment, or if one of your teeth is chipped or cracked, there might be bacteria causing an infection and a collection of nasty pus that leads to swelling.
Your Thyroid Might Not Be Functioning Optimally
According to Women's Health, if you have a puffy face, your thyroid might not be working right. The thyroid is a gland that produces a hormone that's in charge of regulating your body temperature and metabolism. When your thyroid isn't making enough hormone, subcutaneous tissues fill out, leading to puffy cheeks. Head to your doctor for a blood test that can check the function of your thyroid.
It Might Be Cellulitis
Another reason why you might have a puffy, red face: you have cellulitis. This is a bacterial infection in the skin that can lead to the skin inflating and feeling hot. If your skin is red, and if the swelling is spreading to other areas of your body, be sure to get treatment right away, as this condition may be fatal.
It Might Be an Allergy
Allergic reactions can also be to blame for a face that is swollen and puffy. Other symptoms that can result from an allergic reaction include red eyes and a runny nose. And, allergic reactions can be the result of being exposed to a medicine or food that your body doesn't agree with. Also, if you are allergic to pollen in the great outdoors, you might want to look into allergy medications that can get the puffiness under control.
Your Sinuses Might Be Infected
When the lining of the sinuses becomes infected or inflamed, the sinuses can get all clogged up with mucus. Not only is this uncomfortable, but it can also lead to the development of a puffy face. If you feel pressure in your face, particularly around your eyes, and if there is a greenish-yellow colored discharge coming from the nose, along with headaches, talk to your doctor, as there might be an infection that needs to be treated.
Bottom line: if you have a puffy face that isn't going away, talk to your doctor to get to the root of the problem. Don't just assume that it's caused by weight gain.