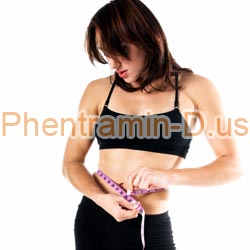 Most people are aware that some women are simply too thin. These women can receive the same rude remarks about their weight that overweight women can get. Some of these women are naturally thin, and that is evident if you see the rest of their family. However, others have eating disorders. The most common are bulimia and anorexia. While not thought of as an eating disorder as often, binge eating is another. This is like bulimia but the person does not throw up, they simply put on weight at a rapid pace. These disorders may be more common than you think.
Eating disorders are on the rise, or it might be that they are more widely reported today than they were in the past. According to the Academy For Eating Disorders, 0.5 to 1 percent of teenage and adult women have anorexia nervosa. Also, 1 to 2 percent of the same age group has bulimia nervosa. Almost ten percent of that age group shows at least one symptom of an eating disorder but may not be fully diagnosed with having a full blown eating disorder.
In a survey conducted by SELF Magazine and published in 2008, it was found that "Sixty-five percent of American women between the ages of 25 and 45 report having disordered eating behaviors". These disordered eating behaviors range from anorexia and bulimia to skipping meals and dieting using unhealthy methods, such as starvation diets and laxatives.
Whether a teenage girl or adult woman can recover from an eating disorder depends on how severe the problem may be and how early they are diagnosed and receive treatment. It is estimated that approximately 50% of patients with anorexia or bulimia will recover from their condition if they get treatment. About 30 to 33% recover to some degree, and the remaining percentage will not recover and will remain ill to the determent of their health.
In a publication from 1995, it is estimated that 50,000 people die as a result of their eating disorder. That estimate is almost 15 years old, so the numbers may or may not be higher. Many do not report their eating disorders due to embarrassment or because they refuse to believe they have a problem and do not want any help. Don't forget that men are also prone to eating disorders, though the percentage is not as high as with women.
Remember that many eating disorders start when a child is young, but they can also manifest themselves later in life. It is a combination of wanting to remain thin, skewed body image, and the need to feel in control of something. Family and friends of someone with an eating disorder should approach the situation with care and understanding. Just telling someone to eat more won't or telling them they are too thin won't do the trick. Instead, seek the advice from an organization that specializes in understanding and treating eating disorders, such as the National Eating Disorders Association. Don't wait until it's too late.