Adult Obesity Treatment Coverage Increasingly Available in US (but has a long way to go)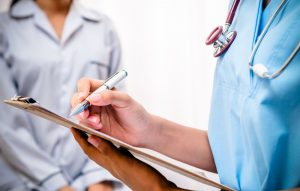 For obese patients who simply can't afford treatment, such as weight loss surgery, there isn't much that can be done. That's why adult obesity treatment coverage has become increasingly more available in the United States for those who need it most. Unfortunately, though, there is still a lot that needs to be done in order to provide the right obesity treatment coverage to all of the people who could benefit from it.
Coverage Has Risen Quite a Bit, but More Is Necessary
The good news is that obesity treatment coverage has gone up quite a bit over the last 10 years or so, particularly when it comes to insurance programs for state employees and for those receiving Medicaid, according to Medscape.
Nevertheless, there's still work that needs to be done because there's a lot of variation from one state to the next in terms of coverage that's available for these important treatments. On top of that, the therapies that are highly recommended for obese patients aren't even covered yet in a lot of states. This leaves patients without the care that they need to slim down and regain their health.
Where Coverage Falls Short
In some states, coverage for obesity treatment options has actually gone done. In fact, even though the FDA has approved new medicines that can help with managing weight, Medicaid programs that exclude obesity treatment coverage, particularly for prescription drugs, have risen since 2009.
Beyond that, even in states that provide coverage, there might be restrictions in place. For example, services might only be covered under specific plans, rather than all plans. Or, there might be a lifetime cap on coverage, or an annual restriction on the amount of coverage that's provided to a patient.
Why would states do this? Well, they might have determined that it's a strategy that they can use to help bring down short-term costs. It might also be because they are concerned about the effectiveness and safety of the prescriptions, even though they have been approved by the FDA to treat obesity.
If you are thinking about receiving obesity treatment, you'll need to figure out if your insurance covers the cost of the treatment or if you can afford to pay for it out-of-pocket. Talk to your doctor about what coverage is available, as well as what you can do to receive the financial help that you need to get the medical care required to tackle your obesity.