Obesity During Pregnancy Increases Risk of Psychiatric Issues in the Child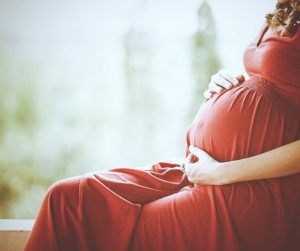 It's common knowledge that a pregnant woman's health can have an impact upon the health of her unborn baby. But, did you know that obesity during pregnancy actually boosts the risk of psychiatric issues in the child? Keep reading to learn more.
Breaking Down the Latest Research
According to Reuters, women who are pregnant and suffer from diabetes and obesity might have an increased risk of delivering babies who will be diagnosed with conditions like ADHD, autism, emotional disorders, and psychiatric ailments.
On the other hand, women who don't have those conditions while they are pregnant are less likely to have children with those disorders. However, even if you take diabetes out of the equation, severely obese pregnant women are still 67% more likely to have babies that grow up to have stress and mood disorders.
Obesity During Pregnancy Is a Problem That Should Be Considered
Researchers only noted marked risks amongst women who had insulin-treated diabetes and severe obesity during pregnancy. However, even though obesity during pregnancy is not a good thing, it doesn't necessarily mean that your baby will develop any of these problems in the long run. The absolute risk is actually low.
Nevertheless, it is worth noting that the mothers who were obese were also 69% more likely, compared to women of a healthy weight, to have children who were diagnosed with neurodevelopmental disorders. They were also 88% more likely to have kids with conduct problems or ADHD.
What Can You Do?
If you want to get pregnant, but you are obese, talk to your doctor. He or she will be able to help you come up with a diet and exercise plan that can help you shed those excess pounds, or you might be told to take a weight loss product that you can get with a prescription or over-the-counter. There might even be weight loss surgeries that are appropriate for you.
The bottom line is that there are options and steps that you can take to bring your weight down so that you can be at a healthier weight while you're pregnant. In doing so, you may reduce your baby's risk of health problems during childhood.