National Coffee Day Freebies You Don't Want to Miss!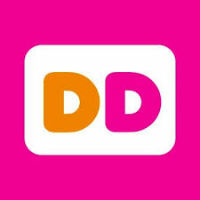 Coffee addicts, rejoice because National Coffee Day is coming on September 29th. And the best part is that there are several National Coffee Day freebies that you can take advantage of to get your caffeine fix. Learn about a few of them below.
Dunkin Donuts
If Dunkin Donuts is what keeps you going from morning until night, definitely stop in on September 29, as they are known for having National Coffee Day freebies to thank their customers. On this particular day, you will be able to get a free medium cup of iced or hot dark roast DD coffee to enjoy at any time of the day, so stop in before work or on your way home from work to keep the energy high.
Peet's Coffee & Tea
If you live near a Peet's Coffee & Tea, be sure to get their National Coffee Day freebies as well. In 2015, people could get a free small cup of the brand's Major Dickason's Blend when you bought a fresh food, oatmeal, or baked good item, so they are likely going to be offering some nice freebies this year as well.
La Mar's Donuts
This year, head to LaMar's Donuts to get a free coffee when you purchase one of their 16-ounce travel mugs that will allow you to bring your coffee everywhere you go.
Krispy Kreme
Make it a point to get your Krispy Kreme doughnut fix on National Coffee Day, as you will be rewarded for doing so. All you have to do is walk into a location and receive a free original glazed doughnut along with a free small coffee. This could be the perfect pick-me-up during your busy day.
Tim Hortons
Last year, Tim Hortons was giving away fantastic $10 gift cards in celebration of National Coffee Day, so if a location is near you, definitely stop in this year to see what they are going to be giving away this time.
These are just a few of the many great coffee freebies that you can indulge in on National Coffee Day. Be sure to take advantage of these awesome deals while you can, and take the opportunity to try something new, such as a new coffee shop, to expand your horizons and find new favorites. Combined with a product like Phentramin-D, these coffee freebies are sure to keep you energized enough for even the toughest weight loss workout.