L-Theanine in Diet Pills: Does it Offer Benefits for Weight Control?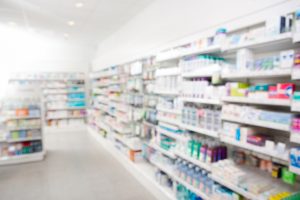 If you have been looking into some of the many weight loss products that are on the market today, it is likely that you have came across a few items that contain the ingredient L-theanine. Are you wondering what this ingredient is and what it can be used for? Then keep reading to get some fast facts.
What Is L-Theanine, and What Do Researchers Say?
L-theanine is an amino acid, and it is commonly found in tea. Researchers have found that it might be able to modulate certain aspects of the function of the brain, and they have also found that it could increase the activity within the alpha frequency band, thereby relaxing your mind without causing drowsiness. On top of that, however, researchers have also concluded that, when used at the appropriate levels, L-Theanine can even improve alertness, attention, and focus as well.
Can L-Theanine Help You Lose Weight?
On its own, L-theanine might not be able to help you lose much weight, but it can be effective when it is combined with the appropriate weight loss ingredients. One such ingredient is caffeine. A study found that, when you combine L-theanine and caffeine, all of the benefits of those ingredients become even more apparent, and L-theanine and caffeine can balance each other out.
Basically, caffeine can act as a stimulant and reduce fatigue while improving reaction time, memory, and accuracy. It can also boost the metabolism to help the body burn additional fat and calories. Therefore, it is a popular weight loss ingredient. But it can cause side effects that include headaches. When taken with L-theanine, though, the odds of having to experience those side effects are reduced. In other words, L-theanine can help take the edge off when you are supplementing with caffeine.
Beyond that, however, L-theanine and caffeine can also work together to help suppress the accumulation of fat in the body, and that could make weight control easier.
A Summary
Put simply, L-theanine is a natural ingredient that you can get from green tea, and it can be a helpful supplement to take while you are trying to lose weight, especially if you are also taking caffeine in order to stimulate your metabolism and your alertness. L-theanine can help improve your weight loss efforts in a safe manner, and it can also have a relaxing effect that can be helpful when you are dieting, especially if you easily become stressed.