How to Keep Your Focus on Fitness as the Year Ends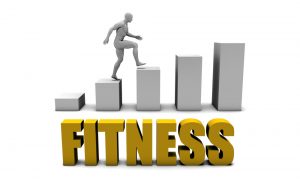 As another year draws to a close, you might be thinking that it is finally time to take it a little easier on yourself. After all, you worked hard all year, right? Plus, you have holiday parties to plan and attend, gift shopping to get done, and families to host for end-of-the-year celebrations. But even though you might be tempted to take the easy way out, it is still really important that you keep your focus on your fitness. Maintaining your focus on your fitness goals at the end of the year could be difficult, though, so follow the tips below to stay on track.
Think Long-Term
You have worked really hard up to this point, and you have made a lot of progress. Why throw it all away for just a month of indulging in unhealthy foods and being lazy? Instead, keep your eye on the prize, which is long-term health and a great physique. Swimsuit season will be here again before you know it, so rather than playing catch-up later on, just keep going strong now. By maintaining your momentum, you won't skip a beat, and you will look fantastic both during the holidays and after.
Work Out with a Buddy
Do you have a friend who wants to get and stay fit? Then consider working out together, whether you make it a point to go jogging at the park together or you head off to the gym together a few times a week. Working out with a buddy will help you stay motivated and on track, especially during the hectic holiday season. Plus, as one of you starts to get a little unmotivated, the other can be there for support and encouragement.
Join a New Gym at a Discounted Price
Check pricing on local fitness facilities, as they may be offering some pretty great discounts during the holiday season. Joining a new gym that offers different equipment and a wider range of exercise classes could be a great way to switch things up, keep your workouts interesting, and stay motivated. Plus, you will be saving money, so you have nothing to lose!
The holiday season could be a tough one to get through, especially if you are trying to shed extra pounds and stay in shape. But with the tips above, you can keep your focus on fitness as the year ends. And you won't regret it.