Why Juicing for Weight Loss is a Fading Fad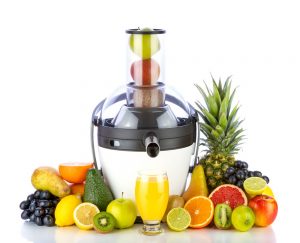 The juicing for weight loss fad became extremely popular in recent years. However, it is now turning into yet another fading fad. Below is some information on why more and more people are avoiding juice diets these days.
Juicing Exposes Your Body to a Lot of Sugar
One of the biggest reasons why the juicing for weight loss fad is not recommended is because you may end up consuming a lot more sugar than you intend to. Here's the thing: fruit juices are basically concentrated sources of the natural sugars that are found in whole fruits. The juice gets that sugar into your body super fast, and when you drink the juice without food, it will pass through the stomach and into the intestines even more quickly.
Juicing Can Be Bad for Your Teeth
Have you thought about the damage that your teeth and gums could incur from drinking so much sugary juice? Again, even natural juices that you make at home are going to be concentrated sources of sugar that is quickly absorbed by the body. On top of that, there's a lot of acid in some fruit and vegetable juices, and that acid could damage your enamel, weakening your teeth further. Plus, when you go on a juice cleanse, your insulin levels will peak before plummeting, and that could change the structure of collagen, adversely affecting the gums that hold your teeth in place. Scary!
Juicing Causes You to Miss Out on Important Nutrients
Sure, fruits and veggies contain vitamins, minerals, and antioxidants. That said, when they are consumed in their whole, natural forms, they also contain plenty of fiber, calcium, and protein. Yes, protein! If you go on a juice cleanse or you start the juicing for weight loss fad, you might be missing out on all of those important nutrients, which are necessary for everything from supporting your immune system and metabolic processes, to maintaining healthy digestion and repairing muscles.
Juicing Can Inhibit Detoxification
You've probably heard that the juicing for weight loss fad also helps to detoxify the body, but there actually isn't any scientific evidence that proves a juice cleanse will help your natural detoxification systems. On the other hand, juicing may get in the way of your body's ability to cleanse itself because you won't be consuming the protein and fiber necessary to support those processes.
While juicing fruits and vegetables every now and then is a great way to get a good dose of vital nutrients into your body quickly, there are plenty of reasons to also enjoy whole fruits and vegetables.