Why Phentramin-D is Your Top Holiday Weight Management Support Tool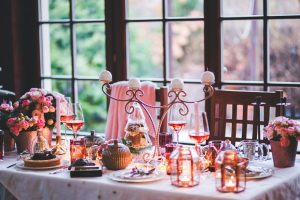 Holiday weight gain is really common, so it might be something that you're hoping to avoid this year. In addition to doing your best to stick to a low-calorie diet and portion-controlled meals, while also sticking as best as possible to your exercise routine despite how busy you might get during this time of year, there are diet pills that you can also consider trying. Take Phentramin-D, as one example. Below is a list of reasons why this could be your top holiday weight management support tool.
It Gives You More Energy
During the holidays, when the weather is cold, it gets dark early, and you're bombarded by the tasks on your long to-do list, it's easy to start feeling fatigued. You might not want to do much, and you might find yourself neglecting your workout routine as a result. This is a big problem because, when you begin to become too sedentary, your body ends up storing more fat and burning fewer calories. Keeping your activity level up during the holidays, therefore, is imperative.
Where can you get the energy that you need to stay active? Well, you can take Phentramin-D, which can be purchased over the counter and taken easily every day. The ingredients have been clinically studied, and they're capable of giving you that much-needed boost of physical energy that you need to keep going strong, whether you're planning a long day of holiday gift shopping at the mall or you need to hit the gym for a long sweat session.
It Gives You More Focus
On top of feeling physically tired during this time of year, it's also very common to feel mentally exhausted. Again, there's a lot on your plate, between work and family responsibilities and holiday shopping that needs to get done. Thankfully, Phentramin-D can come to the rescue again and help you keep holiday weight gain away.
Taking this weight management supplement can give you more mental focus, which can make it easier for you to steer clear of unhealthy snacks and sugary desserts that might tempt you, especially when you're feeling sluggish. And, when you can stick to eating right, you'll be able to maintain your weight with greater ease.
There you have it: Phentramin-D is a great choice if you're searching for a holiday weight management support tool. If you aren't sure if this product is right for you, though, be sure to consult with your physician first.