Stop Holiday Stress Eating: 3 Effective Coping Strategies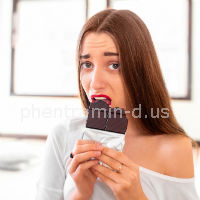 This time of year can be fantastic. That said, there's a lot of strain that comes with it, too. For many of us, this can lead to holiday stress eating. It's one of the fastest ways to gain weight and negate all the progress you've been making with your healthy lifestyle strategy.
This year, try to demolish holiday stress eating as early as possible. Learn some fantastic coping strategies that will give you control over what you eat. Don't allow yourself to be a victim of sweet, salty and fatty treats that are all-too available at this time of year. Get the season started with a plan in place that will let you get through the tough times without overeating.
Before you allow holiday stress eating to step back into your life again this year, remind yourself that overeating isn't the answer. Yes, this time of year can be very tough. However, if you eat to relieve stress instead of to provide your body with the nutrition it especially needs, you'll only make matters worse.
This kind of stress causes you to require proper nutrition more than at other times of the year. Giving in to emotional eating can place you at a higher risk of obesity, diabetes, high blood pressure and even depression. Think of food as a way to keep yourself healthy and use the following three coping strategies to control your eating habits this year.
1. Use an activity to reduce stress – decide on it now and get started early. Don't wait for the stress to start. The sooner you can build this habit, the better. This might mean going for a very brisk walk before and after work (even fifteen minutes each can make a huge difference). Yoga or meditation can also provide a great way to move your body while relaxing your mind.
2. Eat right – there will be times when you head to parties and go out to dinners where you won't have too much of an option regarding what you'll eat. But if you focus on eating right the rest of the time (and never heading to an event on an empty stomach), you'll give your mind a stress-fighting advantage, your body the nutrients and energy it needs and you'll avoid putting yourself in calorie overload.
3. Consider a good diet pill – if you need a bit of an additional advantage than you'd have on your own, consider Phentramin-d. It will give you the extra energy you need to get through exceptionally busy days while it boosts your body's fat burning and reduces your appetite simultaneously.