Fill Up on Nutrients with These Hearty Meatless Meals ​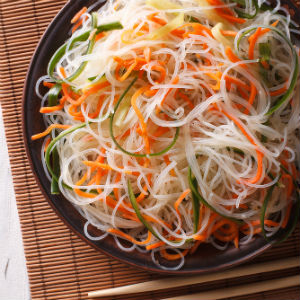 Even if you don't want to convert to vegetarianism or veganism, hearty meatless meals can do wonders for your body. Most of us could benefit from cutting back on the amount of animal protein we eat, even if we don't eliminate it altogether from our diets.
Start by learning about a few hearty meatless meals you'll really love so you'll have a good foundation. From there, you can tinker with some more recipes and build your repertoire. Soon, you won't find yourself scrambling to find something to make on your family's Meatless Monday.
Instead, you'll all be trying to narrow down the options among the hearty meatless meals you love the most. Consider the following to get things going:
· Grain free protein pancakes – Made with bananas, flaxseed meal and walnuts, you'll adore this great addition to your old traditional favorite. Amp things up even more by mixing some protein powder in before you drop the batter into the pan.
· Make-before chocolate smoothie – Want to benefit from oatmeal in the morning without having to eat the stuff? Start the night before by mixing oatmeal with a banana, almond milk, a spoonful of your favorite added sugar-free nut butter and a heaping tablespoon of pure cocoa or cacao powder. Blend and pop it into the fridge overnight. In the morning, give it a vigorous shake and enjoy.
· Avocado and tomato toast – Slice up some heirloom tomatoes and avocado and spread them over a piece of whole grain toast. Drizzle with a high quality balsamic vinegar to add some zip.
· Spaghetti squash "pasta" – You can turn this squash into a fun alternative to a spaghetti dinner or even a lasagna if you're feeling creative. Just swap out your usual pasta noodles for the "spaghetti" naturally made by this squash. Cut it in half, scoop out the seeds and bake it in the oven, face down on a cookie sheet, until it's soft all the way through. Then use a fork to pull the strings out of the shells. It looks and feels like perfectly made angel hair pasta.
· Chickpea snacks – Bake rinsed canned chickpeas for about 20 minutes to make them crunchy and delicious. Eat them on their own or top with your favorite spice mix. You can enjoy them straight out of a baggie or even use them as an alternative to croutons to add crunch and zing to a salad.
​