Include These Healthy Aphrodisiacs in Any Romantic Evening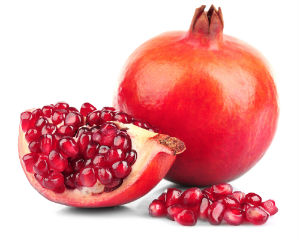 Ready to spice up your love life? Then consider having these healthy aphrodisiacs as part of your lovely meal with your beloved. And don't worry because you can enjoy these foods guilt-free, even if you are on a diet and you are focusing on losing weight or staying slim.
Healthy Aphrodisiacs Include:
Dark Chocolate
What's a romantic evening without some decadent chocolate? But did you know that this treat can also act as an aphrodisiac? It contains phenylethelamine, which is related to love, and tryptophan, which is related to lust. Dark chocolate, in particular, will give you an extra boost of antioxidants too, so go ahead and indulge.
Pineapple
Searching for healthy aphrodisiacs that are sweet and juicy? Then look no further than the pineapple. Considered a natural remedy that can be used to treat impotence, pineapple also contains energizing B vitamins, protective vitamin C, and bromelain to help with digestion so you can feel your best throughout your romantic evening.
Chili Peppers
Chili peppers contain capsaicin, which will heat up your body and boost your blood flow, so go ahead and enjoy some spicy foods for dinner. Plus, the capsaicin can help your brain release more endorphins that will make you feel good too.
Ginger
Much like chili peppers, ginger will warm you up by increasing circulation throughout the body. You can enjoy ginger in a healthy stir-fry or as part of a tea with your dessert. Its anti-inflammatory properties will promote overall wellness, but for a romantic evening, this spicy food might also work as a much-needed aphrodisiac.
Arugula
Enjoy your salad with some arugula, or make a homemade pizza with arugula on top. This delicious leafy green is packed with nutrients, including vitamins C and A, and it can promote healthy digestion too. Beyond that, however, it is known for acting as a natural aphrodisiac, so you will definitely want to include some in your dinner plans.
Pomegranate
Get your hands on some pomegranates and indulge in this nutritious fruit's juicy seeds, which will boost blood flow throughout the body. This fruit is also rumored to be an aphrodisiac for its ability to boost genital sensitivity, so it's definitely worth trying it to spice things up in the bedroom.
By enjoying these healthy aphrodisiacs as part of a romantic night, you can create some sparks in your love life without breaking your diet. And if you are taking a weight management pill like Phentramin-D, you will also have more energy to enjoy this special day.