Top 10 Healthiest Canned Soups for an Easy Weight Loss Lunch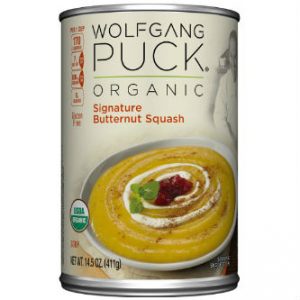 Canned soups are really popular, especially as a lunch option when you do not have a lot of time, because they are so easy to make and they contain a variety of healthy ingredients. But the problem with a lot of brands of canned soup is the fact that they use a high amount of sodium in order to add plenty of flavor to their recipes. With the options below, though, you can have the convenience of canned soup for an easy weight loss lunch without having to worry about it ruining your diet.
1. Tabatchnick: Check out this brand of soup, which offers low sodium options, like the split pea soup, that are packed with flavor.
2. Amy's Organic: This line of canned soups is a great choice, but be sure the label says "light in sodium" at the top. With a range of recipes and flavors to indulge in, you could have a different soup every day for lunch. One of the most popular flavors, though, is the lentil soup.
3. Pacific Foods: This is another organic line of delicious soups that are light in sodium. Yum!
4. Healthy Valley Organic: This brand produces "no salt added" recipes that are delicious and nutritious, as well as organic.
5. Progresso High Fiber: Progresso soups are really popular, and the high fiber bean recipes are great for getting that extra boost of this important nutrient.
6. Healthy Choice: Although it isn't the best in terms of sodium content, this brand could be a good option if you are trying to get more vegetables into your diet.
7. Trader Joe's: The popular grocery store has a healthy line of low sodium soups to choose from. Consider trying the minestrone.
8. Wolfgang Puck Organic: Want to indulge in some recipes by Wolfgang Puck? Then stick with his organic line of canned soup.
9. Boulder Organic: This is a perfect soup brand if you are looking for a healthy meal that will taste like you made it at home.
10. Campbell's Organic: Campbell's soups are really well known, but their organic line is a healthier choice.
As you can see, there are a variety of healthier canned soup options to choose from. In order to be certain that you are making a healthy choice while grocery shopping, just be sure to read the labels on the canned soups that you are thinking about purchasing. If you don't like the ingredients or the nutritional facts, keep searching for an option that will suit your needs, as it's definitely out there.