Your Fitness Tracker's Fat Burning Heart Rate Zone is Based on Fiction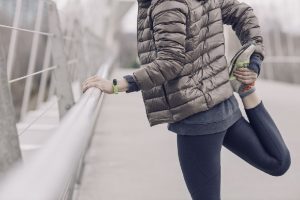 Do you use a fitness tracker to check your fat burning heart rate zone, and to monitor your progress while you are working out? Well, it turns out that your tracker's fat burning zone is based on fiction. What do we mean by this? Continue reading to learn more.
The Truth About the Fat Burning Heart Rate Zone
According to The Washington Post, during some levels of intensity, your body will end up burning through a greater percentage of fat. However, that does not actually mean that you need to get into the fat burning heart rate zone in order to actually shed pounds.
If you have been focused entirely on getting your heart rate to a specific place during each and every workout, you really don't have to do that after all.
Your Body's Two Sources of Fuel
Your body uses a mix of carbs and fat in order to fuel itself. But, it will actually end up burning more fat than carbs when you are less active. On the other hand, when you are performing an intense workout routine, your body will end up using more carbs instead.
Therefore, when you are working out harder, you're burning more carbs than fat for fuel. However, you are also burning more calories than you would be burning if you were exercising at a lower intensity. Burning those extra calories can help you shed pounds more effectively than getting into the fat burning zone, so it's important to focus on that.
What Can You Do to Get the Best Results?
Moderate intensity activity might be a good place to start when it comes to getting your heart rate up without overdoing it and without going too slow, and that will help you burn plenty of calories. Plus, experts also advise that you can do a combination of workouts on different days of the week. For example, you could do a low-intensity routine one day, a high-intensity routine on another day, and a moderate-intensity activity on yet another day. See what works for you, keep track of the number of calories that you're burning, and check the number on the scale to monitor your progress.