Here's What You Should Eat Before Your Workout!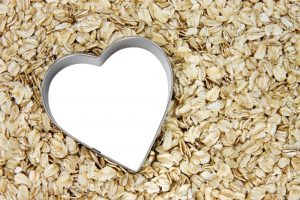 Have you ever wondered what you should eat before your workout in order to get the best results and make the most of every minute of your physical activity? Well, you definitely aren't alone!
A lot of people want to know what foods they should eat before exercising so they can have higher amounts of energy and power to get the most out of every rep and every minute of cardio.
What do experts recommend you eat before your workout? We break it all down for you below.
Carbohydrates Are Your Friend!
In the world of dieting and weight loss, carbs are often given a bad rap. You're usually told to avoid carbohydrates if you wish to shed extra pounds. But, when it comes to what you should eat before exercising, carbs are your friend, so they shouldn't be avoided.
Why are carbs so good before your workout? Because they give your body energy! According to Medical News Today, eating the right amount of carbs can help you power through your workout with greater ease, without having to stop because of fatigue.
Stick with complex carbs to get the best results. These have a lower glycemic index, so they provide more sustained amounts of energy, rather than a rapid spike in blood sugar. As long as you enjoy some complex carbs anywhere from two to three hours prior to your exercise session, you should get good results. A few good choices include whole grain pasta and bread, brown rice, lentils, beans, oats, and vegetables like sweet potatoes and broccoli.
By the way, if you do want a quicker boost of energy right before your workout, having simple carbs by consuming fruit, such as a banana, is a wise choice.
Give Your Muscles Some Protein
When you eat protein, your body is getting amino acids necessary for various functions, including the building of muscle. Therefore, if you have some lean protein prior to your exercise session, you might notice that your performance improves. Plus, after your workout is over, protein will also help repair your muscles. For these reasons, experts recommend having anywhere from 20 to 30 grams of protein when you eat before your workout.
Foods that are high in protein include poultry, fish, and eggs. Plant-based options, however, also have loads of protein that can help you meet your fitness aspirations. Those foods include lentils, nuts, beans, and soy, as a few examples.
Don't Forget the Fat
Like carbs, fat is typically avoided when people go on a diet, but fat is another important source of energy for your body. Eating the right fat, though, is key. Experts advise against eating unhealthy trans fat and saturated fat. However, unsaturated fats are a good choice.
Choose foods like seeds, nuts, olive oil, and avocados when prepping your pre-workout meal. These foods contain healthy fats that support overall health, and your body is able to tap into the fat for additional energy when it's needed.
There you have it: just as you balance protein, fat, and carbs in any other healthy meal, you should do the same when considering what you will eat before your workout. With the right combination of nutritious foods, you can enjoy more energy and meet your fitness goals with greater ease.