Phentramin-D Supports You as You Burn Fat All Day With These Expert Tips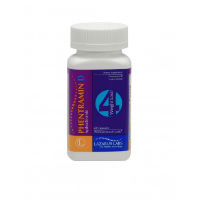 One of the top ways to lose weight is by getting your body to burn fat all day, even when you aren't all that active. If you want to encourage your body to burn more fat, however, you should take a healthy and gentle approach, rather than resorting to using harsh artificial products that can alter the way that your body works naturally. So, to help you get started, we've compiled a short list of expert tips on how to burn fat all day.
Hydrate Your Body with Lemon Water in the Morning
If you are the type of person who reaches for a cup of coffee first thing in the morning, consider changing up your routine by drinking water with some fresh lemon juice in it instead. This can be a natural way to jumpstart your metabolism, while also hydrating your body.
Hydration is important because people tend to be dehydrated after waking up in the morning. According to The Biggest Loser Resort http://biggestloserresort.com/6-ways-burn-fat-day/, when your body is dehydrated, it won't be able to burn fat because it will be focused more on protecting against the negative effects of dehydration.
Extra tip: after having your water, enjoy a healthy breakfast to further support your metabolism, preferably within 45 minutes after getting out of bed.
Avoid Sitting for Too Long
Sure, you can't be moving every minute of every day, but it is important to get up and moving after you've been sitting for a while. Sitting for extended periods of time causes your body to burn fewer calories and less fat, and it also adversely affects your health in various ways.
Try to get more of your work done while you are standing up, or take regular breaks throughout the workday so you can take a short walk or do some quick jumping jacks. Doing so can help keep your metabolism revving, and it can help you burn fat all day.
Add Strength Training to Your Workout Routine
Are you the type of person who only does cardio workouts during an exercise session? Then it is time to switch things up by adding in some strength training. Doing so will help you build more muscle mass throughout your body, and more muscle means you can burn fat all day, even while you are at rest.
Now that you know about a few great ways to burn fat all day, you have even more tools that you can easily incorporate into your smart slim-down plan.